Alexanderplatz is a courtyard in the center of Berlin. Named "Alexander" because in honor of the arrival of Russian Tsar Alexander I in 1805. Initially built for rail traffic. However, since the start construction of shops and shopping centers such as Central martket Hall which was built in 1886 and Tietz department stores, the region began to serve a bustling shopping area. Even now, alexanderplatz still the court of the largest cities in Germany.
Alexanderplatz located on the street Rathausstresse located 2.2 km west Brandenburg gate. Its location close to the River Spree and the Berliner dom. To reach this courtyard you can use the U-Bahn U2, U5, U8 which stops right at Alexanderplatz. Another alternative is the bus S5, S7 or S75 also stop on the west side of alexanderplatz.
As elsewhere in Berlin, alexanderplatz also was destroyed during World War II. Later in the year 1960, this building renovation began with the addition of amenities such as pedestrian zones and lanes of vehicles are in the switch to rotate the four sides of the court. In this area also in the reign of the German Democratic Republic in 1965-1969 built the Berlin TV Tower (Fernsehturm television) which is also a tourist attraction in Berlin.
The TV tower has an overall height of 368 meters. In this tower visitors can also enjoy the sensation of eating at a restaurant that rotates at an altitude of 204 meters from the tower. The restaurant itself will rotate every 30 minutes and you can see up to a distance 42 kilometers. In addition, visitors can climb to the top of the tower by elevator.
Around alexanderplatz also include Rotes Rathaus is a government building in the town. There is also a Nicolai Church is the oldest church in Berlin. This church has historically become one of the buildings that survived the bombings during World War II. There is also a statue of the god Neptune in a church near the pond. In fact, the unique thing is that during the summer there are visitors who immersed himself in this pond.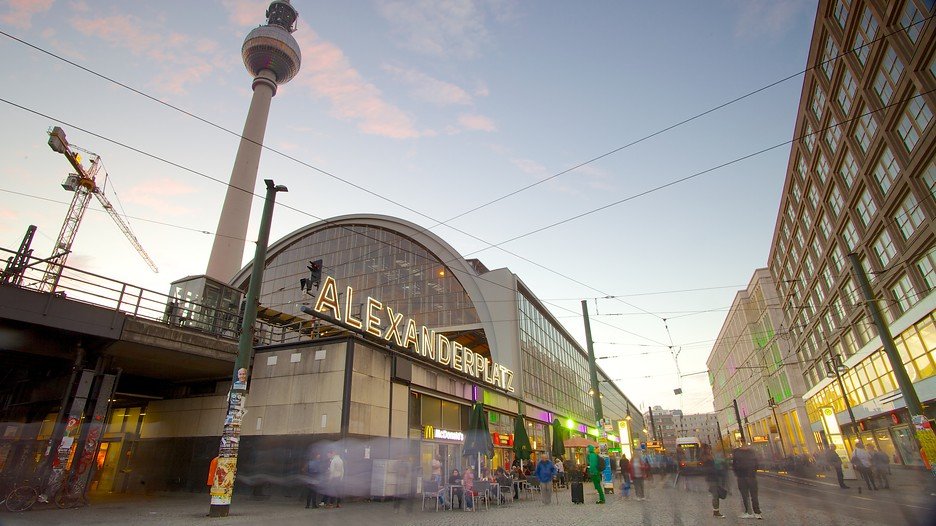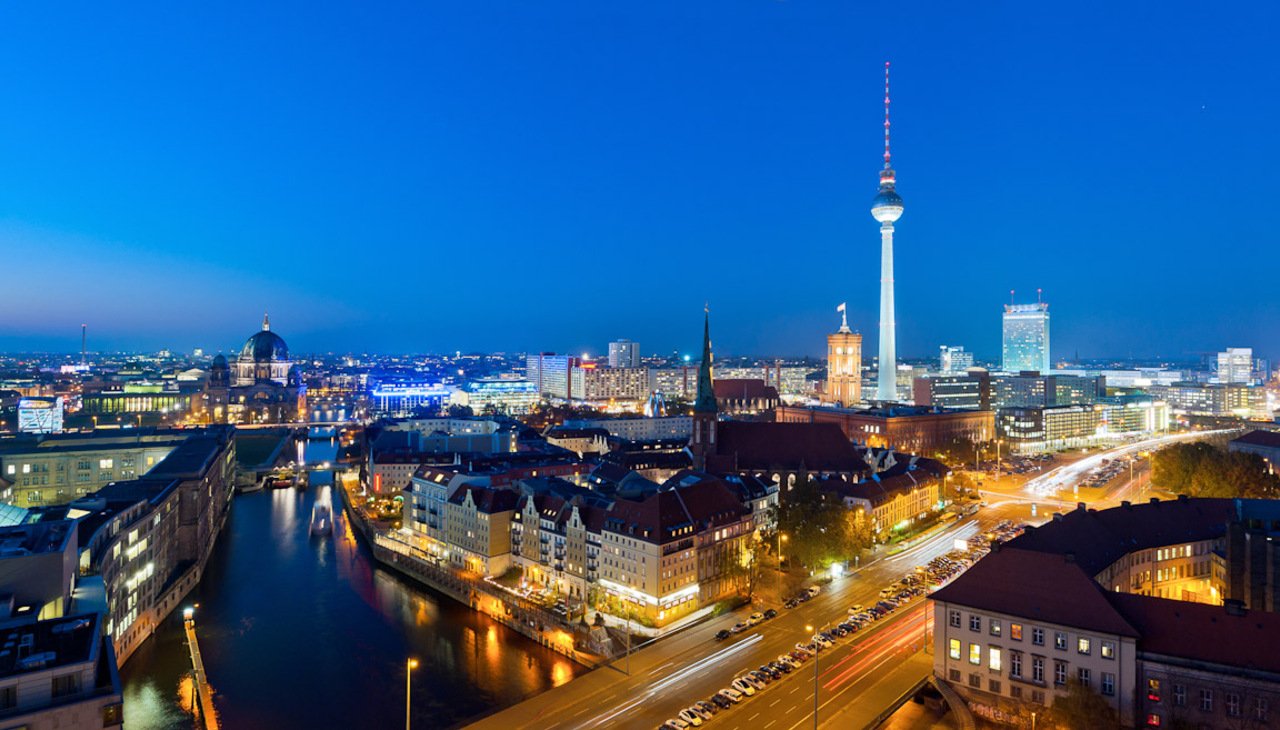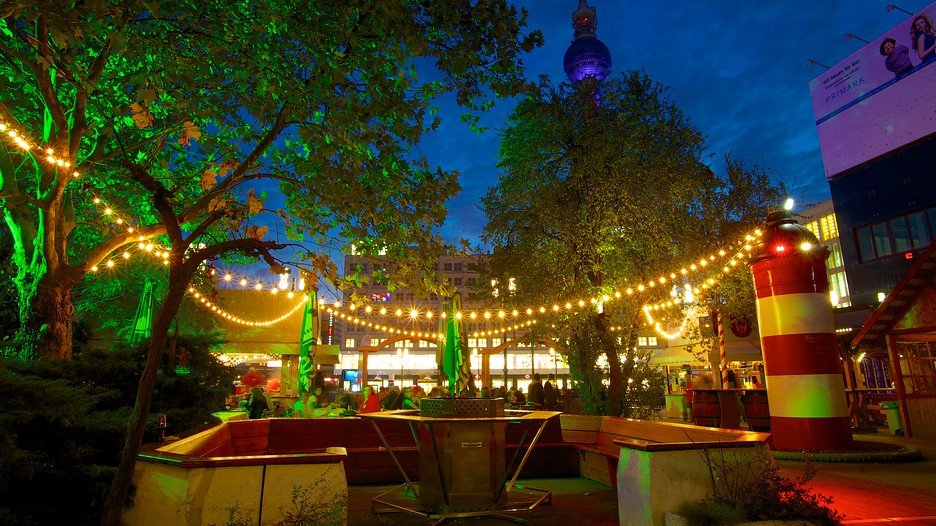 Another thing that attracted attention in the middle of the court is that there is a giant clock tubular serving times of all the countries in the world. This clock also built during the German Democratic Republic.
Alexanderplatz may be suitable for you who want to travel sparingly in Germany, because of the surrounding shops selling a variety of things with cheap price. However, shopping with the prices of the upper middle class is also available. In addition, the lodges also you can look at this courtyard Area.