Central Park, the park is located in the heart of New York is an "all in one" oasis for the citizens of New York. In this park, visitors can perform various activities, ranging from playing, sightseeing, lounging enjoy the beauty of the park, doing a variety of sports and picnics, to enjoy the entertainment and various tourist attractions in the natural feel spacious and beautiful.
Central Park is a city park with an area of 340 hectares located in the middle of the island of Manhattan, New York City, United States. This park is one of the most famous tourist attractions in New York and visited by approximately 35 million people per year, either locals or tourists. Central Park shaped exactly like a rectangle with a length of 4 km and a width of 0.8 km.
The park is bounded by the Central Park North (110th Street) on the north bank, the Central Park South (59th Street) on the south bank, Central Park West (Eighth Avenue) on the west bank, and Fifth Avenue on the east bank. Not only serves as the green heart of the city, Central Park is also the all in one oasis for the citizens of New York, especially Manhattan, who wanted to break away for a moment from the bustle of the city and the ins and outs of buildings.
In addition to having a garden area with a row of park benches and lights are pretty, Central Park also has areas of natural forest, garden plant conservation, nature reserves of various fauna, zoo, reservoirs, several lakes and ponds, a number of courts and are a grassy park for sports and other activities, as well as a pretty garden path to walk, run, jog, skate, to ride a horse. If you want to ride around New York, you can rent in NYC Central Park Bike Rental.
In addition, Central Park also features 2 ice skating field, outdoor amphitheater, theater, carousel, 21 children's playgrounds, and a castle. In the summer, in Central Park was also held many events and entertainment such as theater performances and outdoor concerts. Anyway, if you do not have much time in New York, but wanted to experience the beautiful and met many locals, just come to Central Park. Especially during the weekend.
If you like photography, like photographs, or just happy to see the beautiful natural scenery, Central Park also has some spots that offer magnificent scenery, especially in autumn, winter, and spring.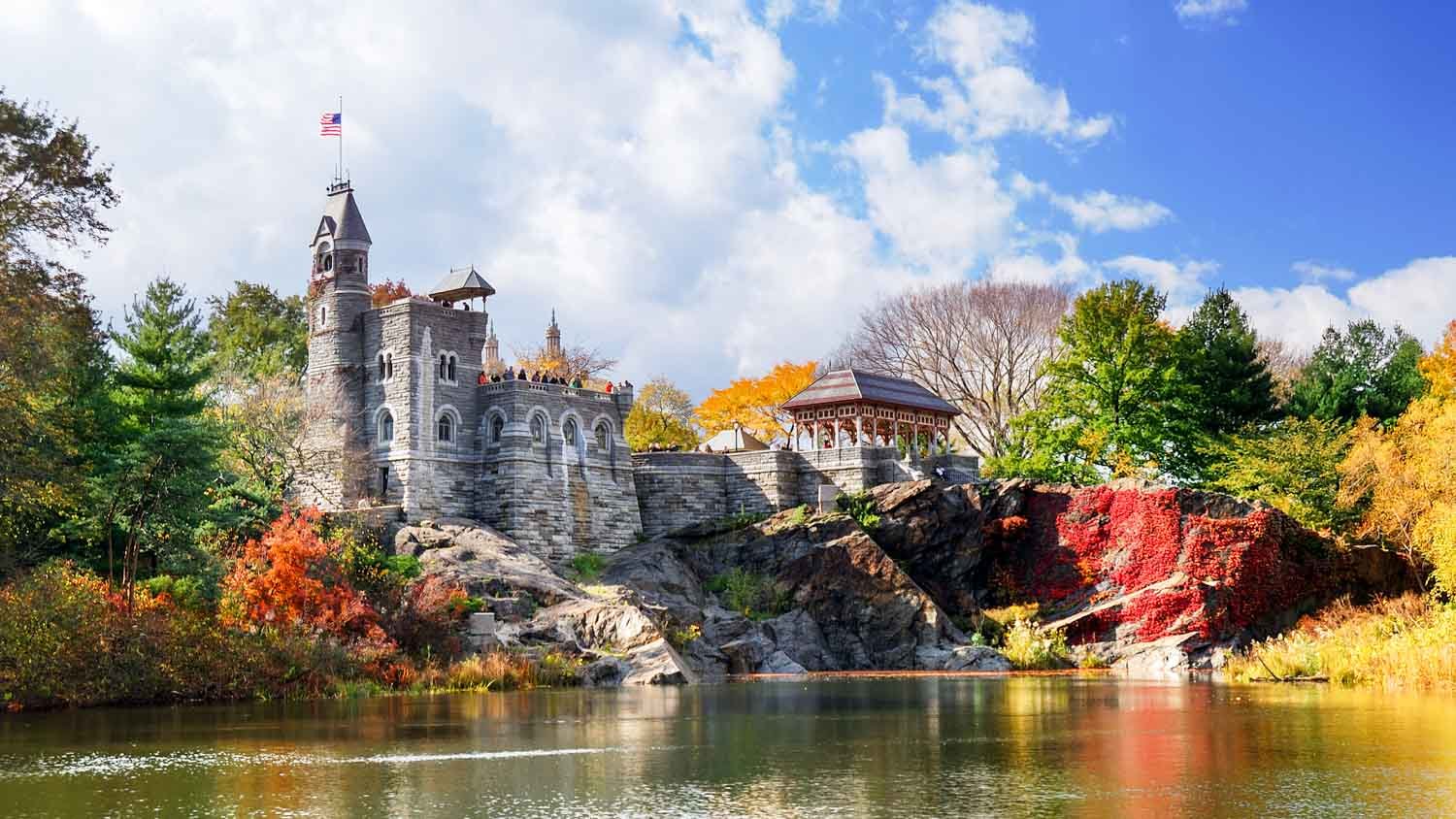 Central Park Great Lawn New York